L'îlet à cochon
Illustrations commandées par l'Office national des forêts de Guadeloupe pour habiller des  panneaux éducatifs installé sur l'ilet cochon.
Illustrations commissioned by the National Forest Office of Guadeloupe to dress educational panels installed on the pig's ilet.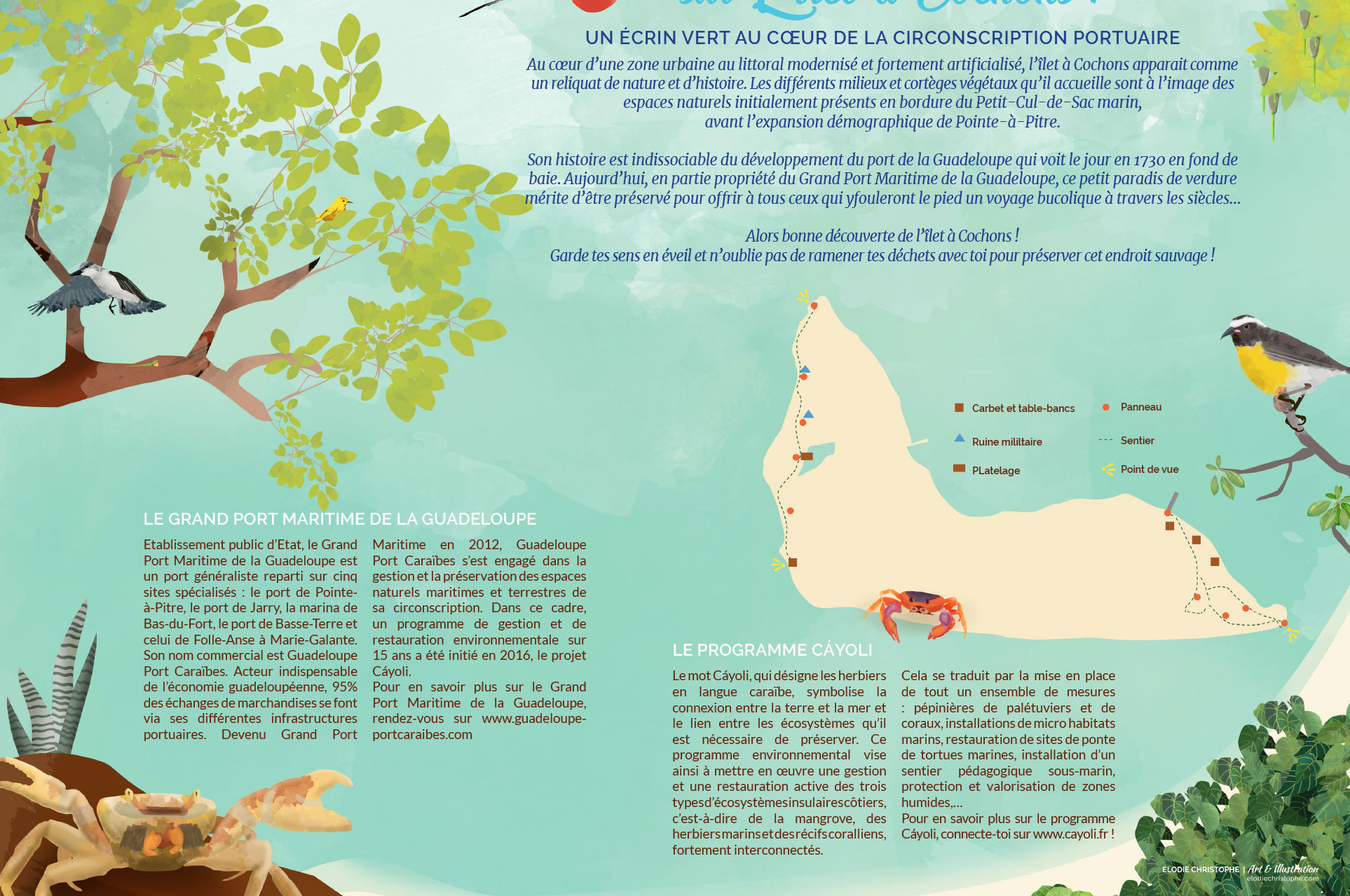 Besoin d'un graphiste X illustrateur X webdesigner ?
J'ai travaillé sur des thématiques éducatives autour de la faune et la flore des Antilles (Guadeloupe), cependant mon style n'est pas naturaliste (pas de représentation réaliste).
J'apprécie les projets à destination du jeune publique, les infographies informatives scientifiques ou non.
Ma curiosité me pousse à m'intéresser à des thèmes variés allant de la galvanisation de l'acier à la reproduction des coraux par exemple.